Originally published in Spanish by RevistaInnovacion, on 4 July 2022.
Without the need for a data network, power supply or installation, Sera4's keyless access control solution for critical and remote sites is 100% offline. This implementation case teaches how a Spanish company manages access for qualified personnel to its electrical installations throughout Chile.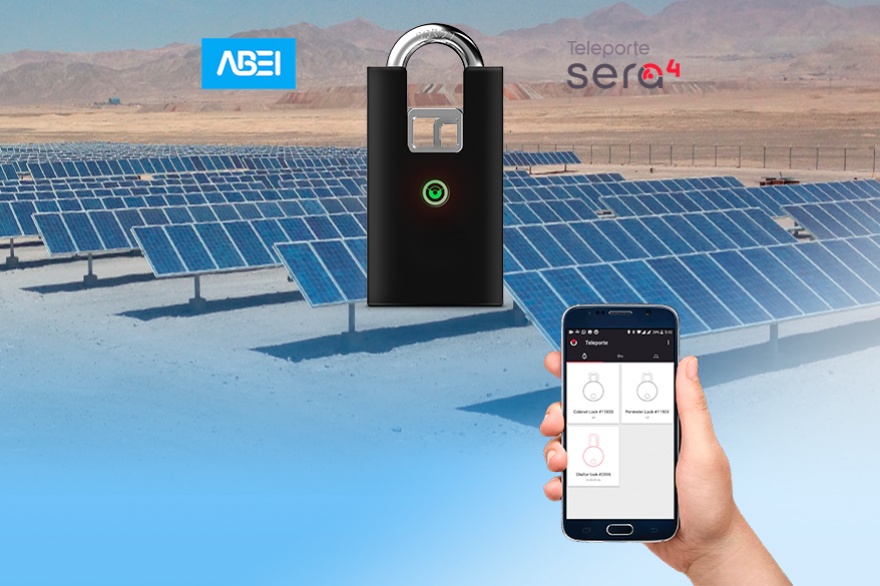 Solarpack needs access control
Solarpack is a Spanish-owned company specializing in the development, construction and operation of large-scale photovoltaic solar projects, with a presence in fast-growing markets in Europe, North America, Latin America, Asia and Africa.
They have commissioned 211.6 MW at ten sites in Chile. In 2021, changes in Chilean law regulated the operation and maintenance of low, medium and high voltage facilities. Many companies are implementing systems to comply with the requirements of regulation NFPA70-E.
Solarpack selects Sera4
Solarpack chose Sera4 keyless access control because:
AP3 padlocks do not require any type of installation, power supply or data network.
The solution works 100% offline, which is very important for remote parks with low connectivity.
The possibility of issuing digital keys from Solarpack headquarters in Santiago de Chile, to users located in any solar park.
Now, only qualified personnel enter its electrical installations and it is in compliance with regulations.
Results of the deployment
The first phase of deployment covered solar parks located in Calama, Granja and Pozo Almonte. All these sites are located in the Atacama desert, the driest in the world, an ideal place for the installation of solar parks but a huge challenge for any type of equipment to be installed.
After a quick implementation, Solarpack received the training and started using Teleporte. In the first two weeks of operation, we could automatically track 382 visits to the equipped facilities. This audit also allowed to control that the sites have been closed correctly and the duration of each visit.
Once the implementation of the solution in Calama, Granja and Pozo Almonte is completed, Solarpack will continue with the remaining solar parks in Chile.